Thought I'd toss out my desired college football playoff format and what it would look like this year. I've posted about it in previous years (forgive the broken images…) but the TLDR is…
12 teams
Every conference champ gets an automatic spot
2 at large spots
Top 4 conference champs get an automatic bye
First 2 rounds are at the stadium of the better seeded team, final 4 is at bowl sites just like they currently are.
Without further ado, here's what the bracket would look like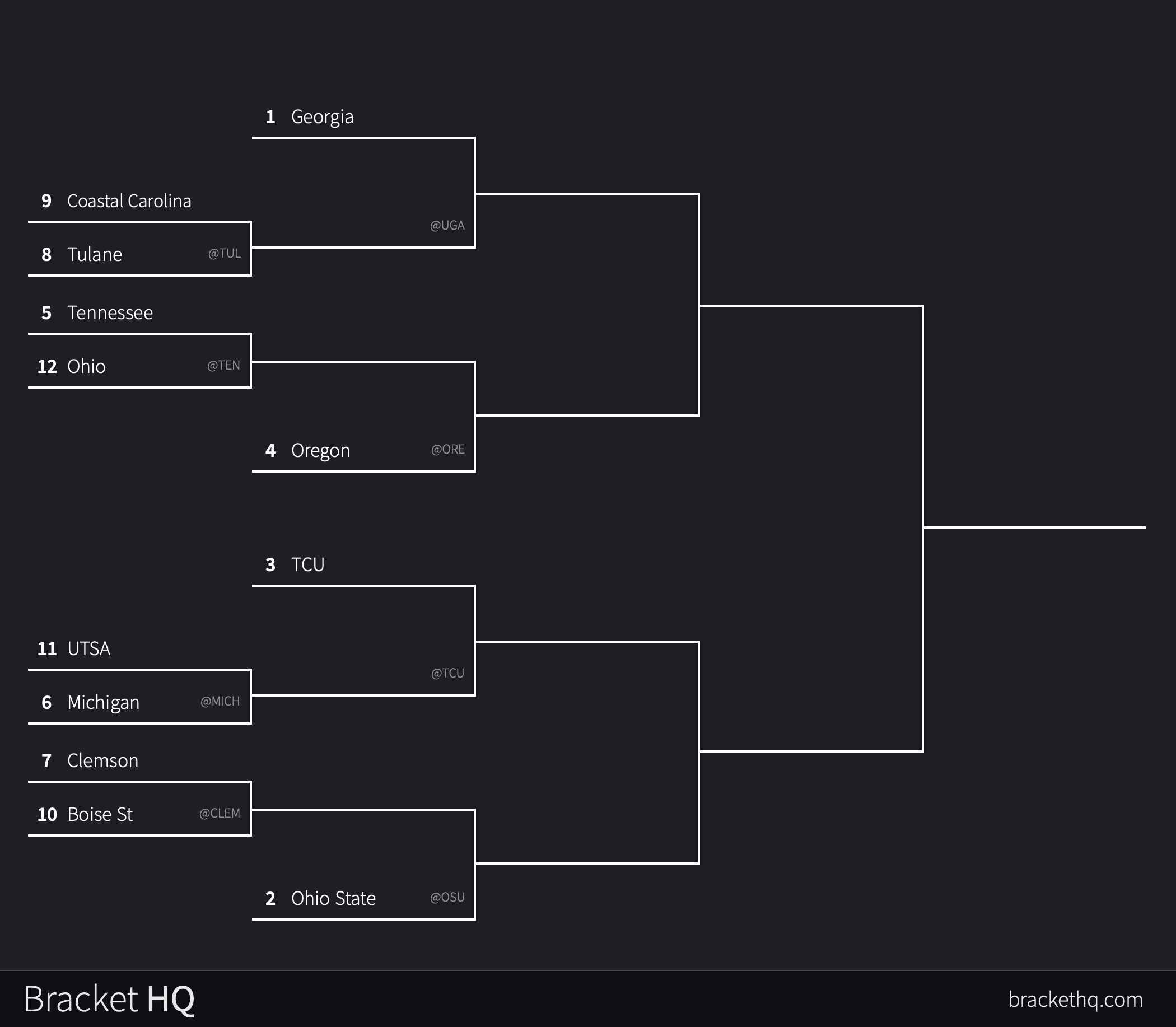 Obvious disclaimer, we don't know who will win every conference yet. So the champs and their rankings are rough projections.